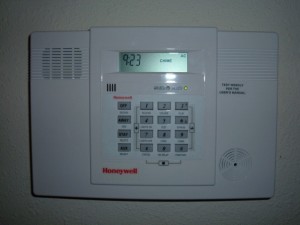 When it comes to security systems Toronto residents have a lot of options to choose from. There are a number of firms offering different types of alarm and monitoring systems that you can say that home and business owners are spoilt for choice. But not all security systems in Toronto are equal. It is important to select the most appropriate system for your home or business premises in order to obtain sufficient protection without having to break the bank.
What Types Of Systems Are Available?
Generally, you can say that there are only fully wired systems, wireless systems and hybrid systems.
In a fully wired system, sensors and alarms are connected to a central panel by hard wiring. Communication from the protected home or business premises to the security company providing continuous monitoring is done through a landline phone. The security company uses the phone line to receive signals from the devices in the protected premises and use that to notify the owner and the appropriate authorities whenever an incident occurs.
In a wireless system, all the sensors, alarms and the control panel in the protected premises are connected wireless through WiFi. From there the control panel connects with the outside world using a cellular uplink; essentially, each system has its own cell phone. The owner of the protected site and the security company can communicate with and control the security system through smart phones.
A hybrid system benefits from the use of both wired and wireless technologies. It allows the home or business owner to use each type of technology where it is most appropriate.
What Are The Pros & Cons Of Each System?
Fully wired systems are generally considered old technology. Wiring the different devices together is hard and can present physical challenges. There are times when you'll have to drill holes through walls, partitions, and floors just to connect the sensors, alarms and control panel together. All the drilling can be a hassle, especially when your home is rented; you'll have to coordinate with the landlord and when you move, you'll have to rewire all over again. Moreover, if an intruder cuts the phone line, the system is dead in the water.
The main advantage of fully wired security systems is that it's not susceptible to RF and EM interference. It is also harder to hack into wired systems.
In wireless security systems, all the devices are connected wirelessly so you don't need much time to set up. The home or business owner can control the security system remotely using their cell phones. If the system includes surveillance cameras, the owner can view what's happening from anywhere using their cell phones. And if you need to move, just pick up the various devices and set them up at your new digs.
Physical structures, RFI and EMI can mess with connectivity and transmission. Then there is a chance some computer whiz can hack the system to gain entry or steal sensitive information.
Hybrid systems have the best of both worlds. Sometimes they are even used to back each other up, so that wired systems cover the weaknesses of wireless systems and vice versa.
Choose your security system carefully. Choose your security system provider with even more care. Information on the subject of security can be viewed at Canadian Security Magazine.