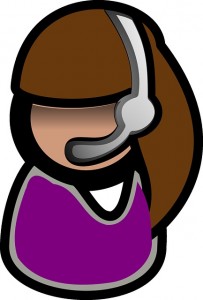 When contact centers look for ways to improve efficiencies through automation they usually find the best solutions are offered by cloud call center software. What makes cloud call center software more attractive is its affordability. This site contains information to help you compare call center software providers from around the globe.
With cloud based solutions, companies benefit in the form of significant cost savings. Take hardware requirements for example. When your call center software is supplied in the form of cloud based software as a service (SaaS), you do not need any hosting hardware of your own. If you have been using such hardware, you can get rid of them to free up cash for other uses. Your IT personnel requirement will be drastically reduced, resulting in a substantial decrease in payroll expense. If you choose to retain our IT personnel they can be assigned to other productive work.
You don't have to purchase the software; in the SaaS model, you pay rent for using the software. What is more appealing is that you only pay for actual use. Many cloud software providers allow you to choose, and pay for, only the features want. In essence you can customize the software package you are paying for.
Call center software supplied as a cloud-based service can be deployed rapidly owing to the fact that there is no hardware to set up and hardly any software to install. Most cloud based software on offer also integrates seamlessly with existing systems, if there are any.
When demands are low, or when they peak, you need not worry about hardware, software and IT personnel requirements. Software delivered through the clouds are highly scalable both in terms of call fielding volume as well as the number of features you need to include. Any changes to client demands are easily addressed.
Call center software permits close monitoring of each agent's calls to ensure they are handled in the most satisfactory manner. In process call monitoring allows agent to ask for help and supervisors to decide to coach struggling agents. In addition, there are a few call center software programs which allow whisper coaching, providing access to databases containing client data, and product knowledge bases.
Cloud based call center software allow access through connected smart phones and devices. This turns each smart phone into a virtual office outside the office. This gives supervisors and managers the ability to monitor agent performance and to work anywhere there is internet access. This provides unrivalled flexibility to individual call center agents. They can work from home or anywhere they use their smart phones. This turns the company's operation into a virtual call center. In this system, call center agents do not need to be in one place physically; they can work from anywhere they have a computer or smart device and internet connection.
Cloud based call center software are designed to help you ensure compliance with the Telephone Consumer Protection Act and other local and national laws. Thus features that automatically remove cell phone numbers from call lists, allow only agents to manually place outgoing calls, and recording conversations with options to pause the recording process.